TO THE FESTIVE FORTURNE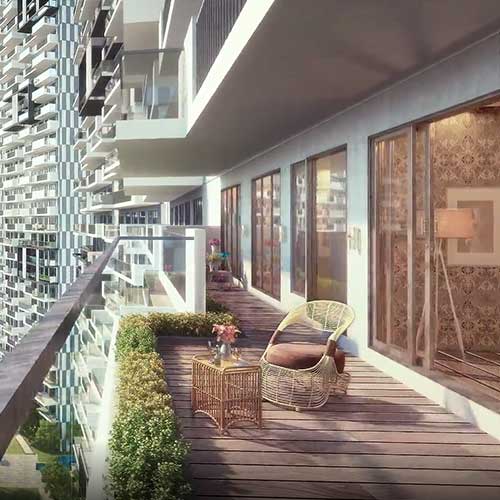 ABOUT PRATEEK CANARY
Imagine waking up to a magnificent and uninterrupted panoramic golf view and a Huge private party deck to embrace it. A neighbourhood for the select few with a carefully crafted collection of just 664 Units having 3/4 BHK residences and duplex penthouses built over a sprawling 12.55 acres of land. Add to it, a dedicated clubhouse with all the modern amenities including, hospitality, retail, entertainment and wellness. A World Where Life Sings With Joy.
Spacious 3/4BHK residencies & Duplex Penthouses.
Panoramic Golf View.
A huge Private Party Deck.
A low Density project with only 664 units in 12.55 acres.
AMENITIES
Mini Theatre

Theme Based Landscape Garden

Steam Bath, Sauna, Spa & Yoga Centre

Multi gymnasium and air conditioned hall
PROJECT FEATURES
Grand Entrance

Central Avenue

Open Lawn Zone

Forest Retreat

Panoramic Golf view

Duplex Pent House

Low Density Project
FLOOR PLANS
UNCAGE YOUR LIFE
A WORLD WHERE LIFE SINGS WITH JOY
AT SECTOR 150 NOIDA
RERA NO. UPRERAPRJ591510
Terms and Conditions

Please read the following terms and conditions carefully before registering, accessing, browsing, downloading or using the Site. By accessing or using the Site, you agree to be bound by these terms and conditions set forth below including any additional guidelines and future modifications. If at any time you do not agree to these terms and conditions or do not wish to be bound by these terms and conditions, you may not access or use the site and immediately terminate your use of the services.

Your Agreement to these Terms and Conditions for availing service

The Terms and Conditions (as may be amended from time to time, the "Agreement") is a legal contract between you being, an individual customer, user, or beneficiary of this service of at least 18 years of age, and Prateek Group having its corporate office at Prateek Pro Menage, A – 42, Sector 67, Noida - 20301. All services are rendered by Prateek Group through its platform, hence all the rights, benefits, liabilities & obligations under the following terms & conditions shall accrue to the benefit of Prateek Group. (together with its subsidiaries and other affiliates, "Us", "We" or "Prateek Group"), regarding your use of our services, purchasing or booking of flat, unit, shop, etc. or such other services which may be added from time to time (all such services are individually or collectively are referred as Service or Services as they case may be). Service can be used by you subject to your adherence with the terms and conditions set forth below including relevant policies. Prateek Group reserves the right, at its sole discretion, to revise, add, or delete portions of these terms and conditions any time without further notice. You shall re-visit the "Terms & Conditions" link from time to time to stay abreast of any changes that the "Site" may introduce.

Eligibility

The services are not available to persons under the age of 18 or to anyone previously suspended or removed from the services by Prateek Group. By accepting these Terms & Conditions or by otherwise using the Services or the Site, You represent that You are at least 18 years of age and have not been previously suspended or removed from the Services. You represent and warrant that you have the right, authority, and capacity to enter into this Agreement and to abide by all of the terms and conditions of this Agreement. You shall not impersonate any person or entity, or falsely state or otherwise misrepresent identity, age or affiliation with any person or entity.

Payments

In order to use the Service, you may need to obtain access to the World Wide Web, either directly or through devices that access web-based content, and pay any service fees associated with such access. In addition, you must have all equipment necessary to make such connection to the World Wide Web, including a computer and modem or other access device. You are bound by such revisions and changes made by Prateek Group and should therefore visit the Prateek Group Website or check with the Prateek Group business channel partner through which you are availing the Service to review the current payment from time to time. In the event that you stop or seek a reversal of the Payment Instructions as may have been submitted, Prateek Group shall be entitled to charge and recover from you and you shall be liable to pay such charges as may be decided by Prateek Group. These charges shall be charged on to your designated or booked unit/flat/shop etc. account or in any other manner as may be decided by Prateek Group. Prateek Group offers a convenient and secure way to make payments towards your perspective booking or allotment of unit/flat/shop etc. using a valid Payment Account. Prateek Group assumes no responsibility and shall incur no liability if it is unable to affect any Payment Instruction(s) on the Payment Date owing to any one or more of the following circumstances:

If the Payment Instruction(s) issued by you is/are incomplete, inaccurate, invalid and delayed.
If the Payment Account has insufficient funds/limits to cover for the amount as mentioned in the Payment Instruction(s).
If the funds available in the Account are under any encumbrance or charge.
If your Bank or the NCC refuses or delays honoring the Payment Instruction(s).
Circumstances beyond the control of Prateek Group (including, but not limited to, fire, flood, natural disasters, bank strikes, power failure, systems failure like computer or telephone lines breakdown due to an unforeseeable cause or interference from an outside force).

Communication Policy

By accepting the terms and conditions the customer accepts that Prateek Group may send the alerts to the mobile phone number provided by the customer while registering for the service or to any such number replaced and informed by the customer. The customer acknowledges that the alerts will be received only if the mobile phone is in 'On' mode to receive the SMS. If the mobile phone is in 'Off' mode then the customer may not get / get after delay any alerts sent during such period.

Prateek Group will make best efforts to provide the service and it shall be deemed that the customer shall have received the information sent from Prateek Group as an alert on the mobile phone number provided during the course of booking and Prateek Group shall not be under any obligation to confirm the authenticity of the person(s) receiving the alert.

The customer acknowledges that the SMS service provided by Prateek Group is an additional facility provided for the customer's convenience and that it may be susceptible to error, omission and/ or inaccuracy. In the event the customer observes any error in the information provided in the alert, Prateek Group shall be immediately informed about the same by the customer and Prateek Group will make best possible efforts to rectify the error as early as possible. The customer shall not hold Prateek Group liable for any loss, damages, claim, expense including legal cost that may be incurred/ suffered by the customer on account of the SMS facility.

Site

You understand that except for information, products or services clearly indicated as being supplied by the Prateek Group, we do not operate, control, or endorse any information, products or services on the Internet in anyway. You also understand that Prateek Group cannot and does not guarantee or warrant that files available for downloading through the Site will be free of viruses, worms or other code that may be damaging. You are responsible for implementing procedures to satisfy your particular requirements and for accuracy of data input and output.

Refund and Cancellation Policy

The applicant(s) agrees that the 10% of the Total consideration/cost of the Residential Apartment/Flat shall constitute the EARNEST MONEY.

No amount from the token amount shall be refunded under any circumstances.
If for any reason, whatsoever, the applicant(s) applies for the cancellation of the application then in such case the amount equal to earnest money along with the tax and the brokerage shall stand forfeited and the balance amount shall be refunded to the applicant(s) without any interest within 90 days from receiving such request.
If, due to any default/breach of any terms of this application including any default in making the timely payments by the applicant(s), the present application is cancelled/rejected/terminated by the Company then the earnest money along with the tax and the brokerage shall stand forfeited.
Refund shall be made to the applicant(s) within 90 days from the date of intimation of cancellation by the Company to the applicant(s) subject to fulfillment of such other and further conditions by the Applicant(s), as may be prescribed by the Company in this regard.